Haldwani to Pithoragarh Taxi | Book Cabs at Reasonable Prices
Pithoragarh is a stunning tourist attraction in the beautiful state of India called Uttarakhand. There, you can enjoy yourself a lot with your family and friends, you can book a cab from our Haldwani to Pithoragarh taxi service to visit the city's major tourist attractions. You can get to Pithoragarh via a variety of private and commercial transportation methods but traveling by car is the perfect option because you can enjoy the trip by seeing the beautiful scenery.
Additionally, tourists can reserve taxis from Haldwani to various places at reasonable pricing to enjoy a hassle-free and enjoyable journey. KumaunYatra taxi service makes traveling convenient and enjoyable by providing customers with a top-notch cab service experience. For online cab reservations from Haldwani to any place, get in touch with us.
What makes Travel Convenient by Taxi from Haldwani to Pithoragarh?
One of the most pleasant choices is a drive via cabs, you can visit well-known locations there by traveling in our Haldwani to Pithoragarh taxi. However, KumaunYatra has a one-way car service rental service if that's what you're looking for. For lone travelers and small parties with a limit of four people, we also provide a shared transportation service. We provide such service at a per-kilometer cost if you desire a rental car just for your use. No other company in this market can match the pricing we give for the greatest service, we provide our customers with the option to request frequent breaks as needed.
Distance from Haldwani to Pithoragarh | Timing to Reach There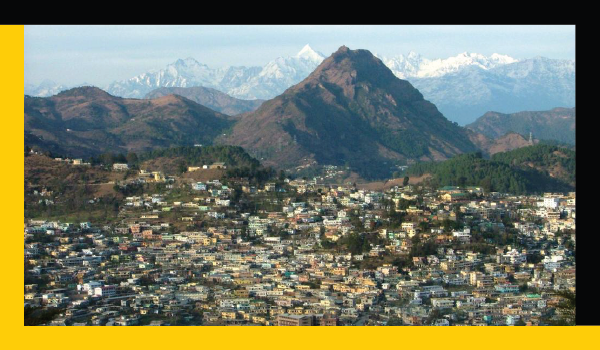 According to travel estimates, Pithoragarh is roughly 186.7 kilometers away from Haldwani and can be reached by car in 6.5 hours. This is assuming you don't stop along the way and experience traffic congestion. To ensure that you can make it to the location of your arrangements on time, be ready to anticipate an hour's delay.
Why Choose KumaunYatra As Car Rental Service for Your Trips?
Even though many outstation rental cab service companies dominate the market, KumaunYatra has grown in popularity among its clientele because of its committed customer care, variety of fleets, easy booking process, and reasonable service pricing. Additionally, we provide chauffeur services as needed. Our every Haldwani to Pithoragarh cab driver is friendly, well-trained, and knowledgeable about the fastest, most straightforward route.
Although we know that most passengers prioritize comfort over cost, whether using our service for a lengthy or small journey, we strive to provide comfort to all of our customers at a cost they can afford. No additional fees are included in the fare, and you may book offline and online with our 24-hour customer support.
Haldwani to Pithoragarh Taxi Fare & Types of Car Choices Provided By Us
Along with the greatest prices, excellent service, and convenience of booking, KumaunYatra also provides you with well-maintained vehicles, trained drivers, and vehicles with business licenses. For in-city travel, one must make their reservations at least one to two days in advance, and for out-of-town travel, at least one to two weeks. Remember that last-minute rental services will probably cost a little bit extra.
| Cab Type | No of Passenger | Best Suitable for |
| --- | --- | --- |
| Alto | 4 | The budget travelers or small groups |
| Toyota Etios | 4 | Small families or groups looking for sedans |
| Hyundai i10 | 4/5 | Small to Medium groups |
| Maruti Suzuki Swift | 4/5 | Groups looking for premium Hatchback |
| Zest | 4 | Groups looking for premium Sedan |
| Sail | 4 | Groups looking for premium Sedan |
| Innova | 5/6/7 | Groups looking for luxury cars |
| Ertiga | 4/5/6 | Budget car for small groups |
| Fortuner | 6/7 | Budget car for large groups |
Therefore, without wasting time, book your cab with our Haldwani to Pithoragarh taxi service, if you are traveling to Pithoragarh, and looking for a smooth and comfortable ride.
Conclusion

There are various ways for an individual or a group of individuals to travel there. However, the most comfortable and affordable journey to the location is through a cab service. KumaunYatra provides expert service when it comes to satisfying their customers with a smooth and happy journey via taxi from Haldwani to Pithoragarh. Thus, without much delay or thinking, if you are looking for a comfortable car that provides excellent service, book your trip now!