Haldwani to Bageshwar Taxi | Book Cabs Online at Affordable Prices
India is a country of picturesque sites and amazing tourist spots. These amazing places can make you forget all your stress and can help you rejuvenate your soul. A road trip to Bageshwar is something that you would never be able to forget in your life. It is another amazing destination in the Northern part of India that you should visit at least once in your life.
As a tourist, you can easily reserve a cab via our Haldwani to Bageshwar taxi service and create lifetime memories. You can book a comfortable and hassle-free journey at an affordable price for you and your family. KumaunYatra car rental service is always here for you to make your journey comfortable and memorable. We aim to provide our customers with the best-in-class experience of cab services in Haldwani. You can also opt for an online cab reservation without any complications.
Why should you travel by Taxi from Haldwani to Bageshwar?
Nothing can ever beat an enjoyable car trip with your loved ones in the mountains, where you can see amazing sights from the car windows and feel the refreshing air of Uttarakhand pampering you. It is not always about the destination, but it is about the journey, and if you travel from Haldwani to Bageshwar taxi, you will be able to experience an amazing journey that will help you to feel alive. Not only that, but on this trip, you will be able to visit some well-known locations such as Bheem Taal, Nainital, Almora, Mukteshwar, Binsar Mahadev, etc. We also offer shared trips for single travelers.
Not only that, but KumaunYatra also provides per kilometer cost services if you are willing to have a rental car just for your use. We offer unbeatable pricing as we want you to enjoy your days without worrying about expenses. You can also request frequent breaks as needed with us.
Distance from Haldwani to Bageshwar and Time Required to Reach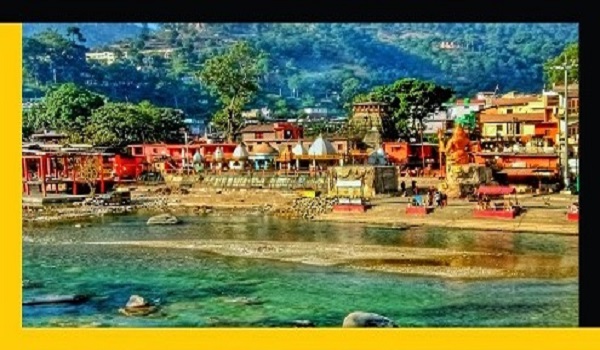 The distance between these two places is 161 km. The time depends on how many breaks you are willing to take on the way. If you take no breaks, the distance can be covered in around 5.30 to 6.00 hours. Also, it will be possible only if the car doesn't get stuck in traffic on the way. It is always advised to anticipate an hour's delay and make your arrangements at the destination accordingly.
Why choose KumaunYatra as Haldwani to Bageshwar Taxi Service?
Though there are several car rental services in the market, KumaunYatra succeeded in making its place because of its commitment to the customers. We have expert and experienced drivers in our team who take responsibility for your well-being. Not only that but, besides dropping you at your destination safely, your driving company will also help you to know more about the place as they will not only be your drivers but also your guides as well.
We give our 100% to make your journey comfortable and enjoyable. We know how much comfort is needed on a road trip, and we don't compromise that at any cost that's why you should choose the KumaunYatra taxi rental service.
We have no hidden charges included in the fare. You can book Haldwani to Bageshwar cabs with us via offline or online mode as we are at your service 24×7. We believe that your satisfaction is our best reward.
Haldwani to Bageshwar Cabs Choices Provided By Us
Besides providing our customers with knowledgeable and experienced drivers, a comfortable journey, fair price, and convenience of booking, we also offer well-maintained vehicles to our customers.
| Cab Type | No of Passenger | Best Suitable for |
| --- | --- | --- |
| Alto | 4 | The budget travelers or small groups |
| Toyota Etios | 4 | Small families or groups looking for sedans |
| Hyundai i10 | 4/5 | Small to Medium groups |
| Maruti Suzuki Swift | 4/5 | Groups looking for premium Hatchback |
| Zest | 4 | Groups looking for premium Sedan |
| Sail | 4 | Groups looking for premium Sedan |
| Innova | 5/6/7 | Groups looking for luxury cars |
| Ertiga | 4/5/6 | Budget car for small groups |
| Fortuner | 6/7 | Budget car for large groups |
For in-city travel, one should reserve our taxis at least one or two days in advance and for out-of-town travels, you can reserve our service at least 1 to 2 weeks in advance. Last-minute rental services can cost a bit extra.
There are several transportation options to reach there but booking a from Haldwani to Bageshwar taxi is the most comfortable one. We ensure to provide our customers with 100% satisfaction with a smooth and hassle-free journey where you can make lifetime memories. Don't waste your time thinking and book our best-in-class-quality cab service today.