Haldwani to Lucknow Taxi | Hire Perfect Cabs With Us
When traveling to a new location, waiting for public transportation can be mentally taxing. Moreover, whether you are reaching the destination by train, plane, or bus, you will need a local taxi service to take you from the station or airport to your hotels or for sightseeing. So, why not plan a trip complete with a rental car?
With KumaunYatra, rental car service comes with added benefits that are not even available on business class flights, so you should never miss such deals. Roadway trips in a car are going to help you make memories that you will treasure for your life. And if you are looking ahead to exploring the land of Nawabs - Lucknow, it's time you should book your desired cab from our Haldwani to Lucknow taxi service now!
What Makes KumaunYatra's Haldwani to Lucknow Taxi Service Special?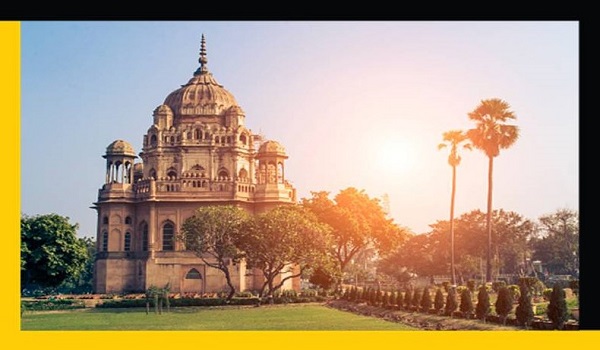 KumaunYatra taxi service, with its excellent customer support and convenience, has been able to leave its mark in the chauffeur-driven rental car industry. We house the best quality cars, including Sedans, SUVs, MUVs, Hatchbacks, and Luxury cars which you can avail of as per your need and budget. Our Haldwani to Lucknow taxi has gained popularity among the tourists who come to visit the prominent locations here.
The capital of Uttar Pradesh, this city is a multicultural city known for its rich history and food that is patronized by the Shia nawabs, who were fond of the Persian culture. From beautiful gardens to magnificent palaces, fine cuisine, and ancient classical music, Lucknow is a must-visit destination for all who wish to explore true Indian history.
We Offer Haldwani to Lucknow Cab at Affordable Rates With Quality Services
With KumaunYatra, you enjoy cab booking service 24*7 at your convenience which you can avail of through our website. Booking can be done by mail or call with our customer support service always ready at your service. We understand how comfort is the most common thing customers look for when planning a taxi-based trip.
Besides offering you a taxi from Haldwani to Lucknow at affordable rates, we also offer quality service irrespective of whether you are traveling in groups- with friends and family or solo. You can even make bookings for share rides. It is recommended to make your bookings as soon as you suspect a tour to come up. We offer our customers seasonal discounts and referrals along with affordable fares.
Distance from Haldwani to Lucknow & Timing Information
The overall distance between these two places is 356.9 km via NH730 and NH30. The total time you need to cover this journey is estimated to be 7 hours and 23 minutes. While this is the average distance and time as per GPS, it is always recommended to start your trip at least with an additional one or two hours in hand to avoid reaching the destination late. Also, long trips might require you to take breaks in between taking some additional time to reach your destination. Reach out to our Haldwani to Lucknow taxi service for more on the rental cabs and do not miss the benefits.
Why is it Worth Hiring a Taxi from Haldwani to Lucknow With Us?
Rather than waiting for or rushing to board public transport, a car rental service always gives you the pleasure of traveling at your convenience and in peace. You get to take as many stops on your route as you want, enjoy the scenic beauty, and explore many things you would miss traveling via a flight, train, or bus.
Haldwani to Lucknow taxi also allows you to hire chauffeur service from a well-trained and experienced chauffeur who is thoroughly aware of the routes. To go ahead with your cab booking with Kumaunyatra, get in touch at +91-9536339740 or email info@kumaunyatra.in.